Brass die casting produces a part with:
High strength
Corrosion resistant
Heat resistant
High conductivity
Beautiful look
Complex and precise shapes in high quantities at low prices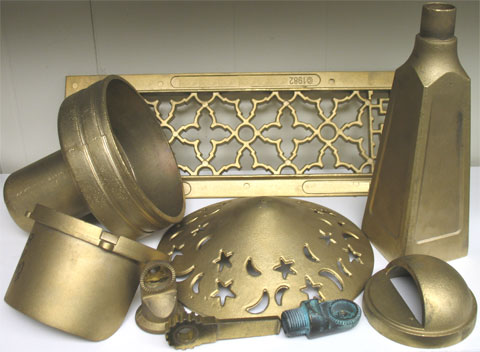 Examples of PDC's Brass Die Casting Parts
Pacific Die Casting Corp. casts many fine brass light fixtures, brass door handles, brass latches, etc. Requiring temperatures of approximately 1800 degrees Fahrenheit, brass die casting is often not within the typical die caster's capabilities. However Pacific Die Casting is knowledgeable and experienced in mold making and die casting with brass.